Bridge & Burn's Website Redesign
With the launch of Bridge & Burn's rebrand came the task of overhauling their website to meet the new brand guidelines. After months of wire framing the new layout of the website, I researched customizable templates that would allow me to bring my vision to life, and would require very little knowledge of coding for anyone who would need to edit and modify pages in the future (something that was necessary due to budgetary and resource restrictions that are common for small companies). 
In addition to reimagining the layout of each landing page, I spent a lot of time researching competitor's online platforms to develop a website that would better suit the needs and wishes of Bridge & Burn's customers. I also worked with the marketing director to survey customers to get a better idea of the company's demographic and what they felt like was missing from the digital experience when shopping bridgeandburn.com. Based on this feedback and my own research, I working on increasing functionality of the mobile site, improving menus, increasing filter options, adding drop-down menus for fit guides, and including more on-model imagery to give customers a better idea of how the clothing would fit on different bodies.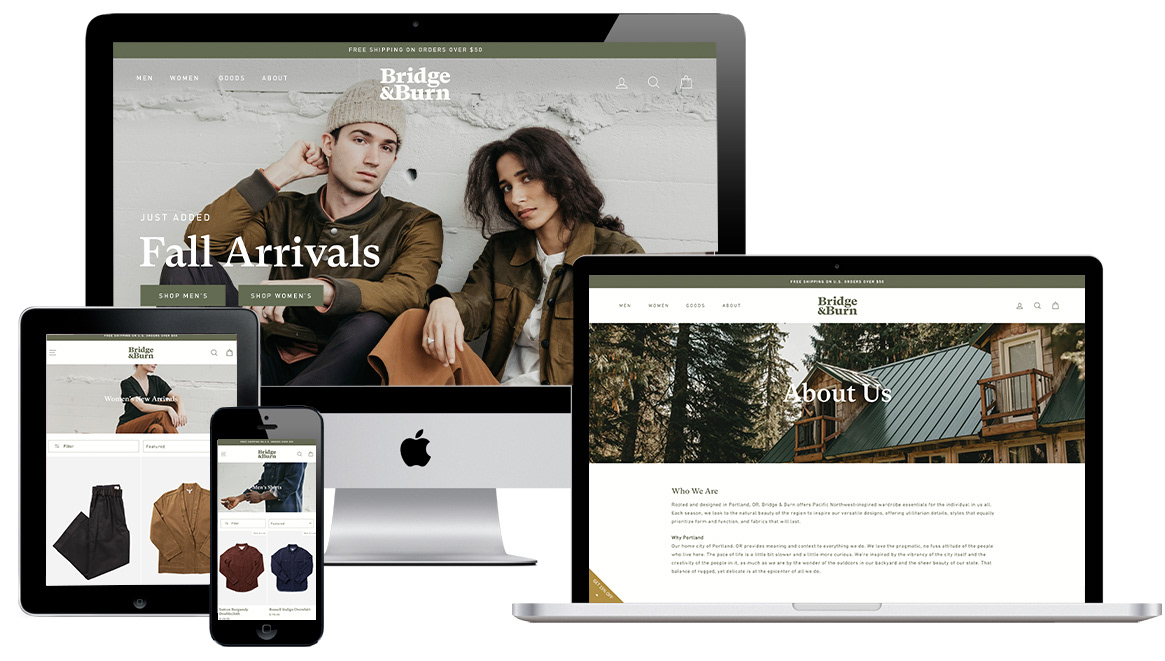 More Examples Coming Soon...