In 2018, I was approached by the Marketing Director of Spielman Bagels to create an illustration that would be able to work on multiple retail merchandise for their shops across town. I wanted to honor the company's historically quirky branding and identity, so I decided to push the concept in that direction but with a slightly more polished and approachable feel.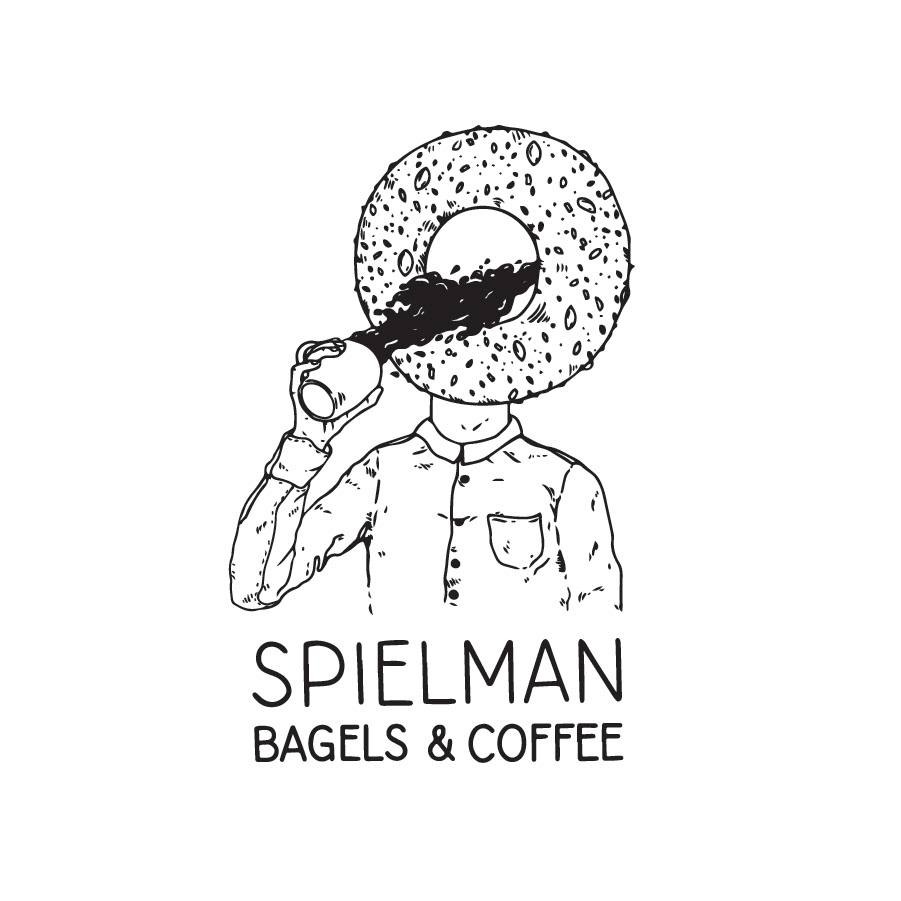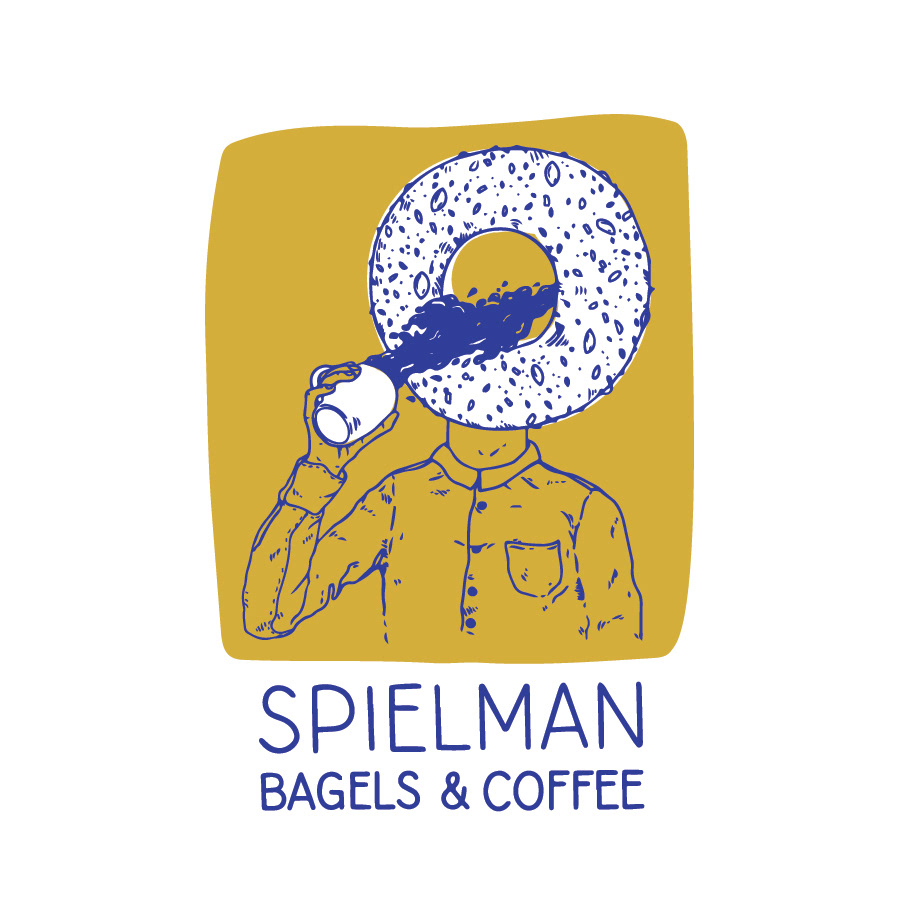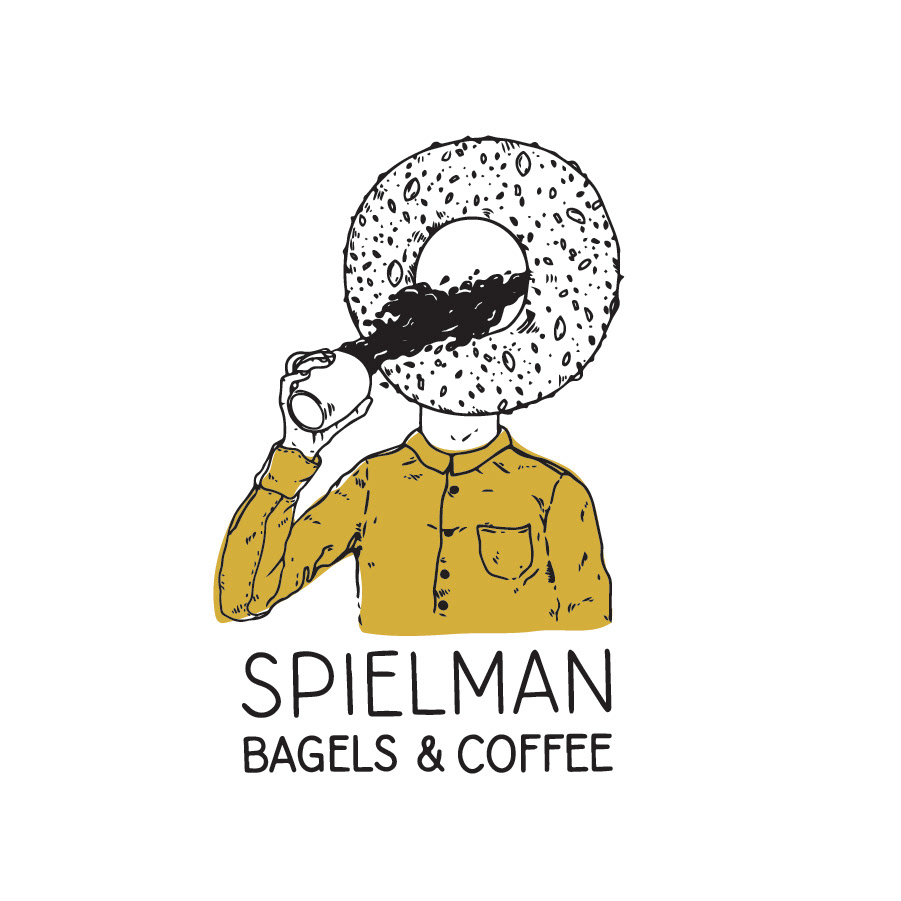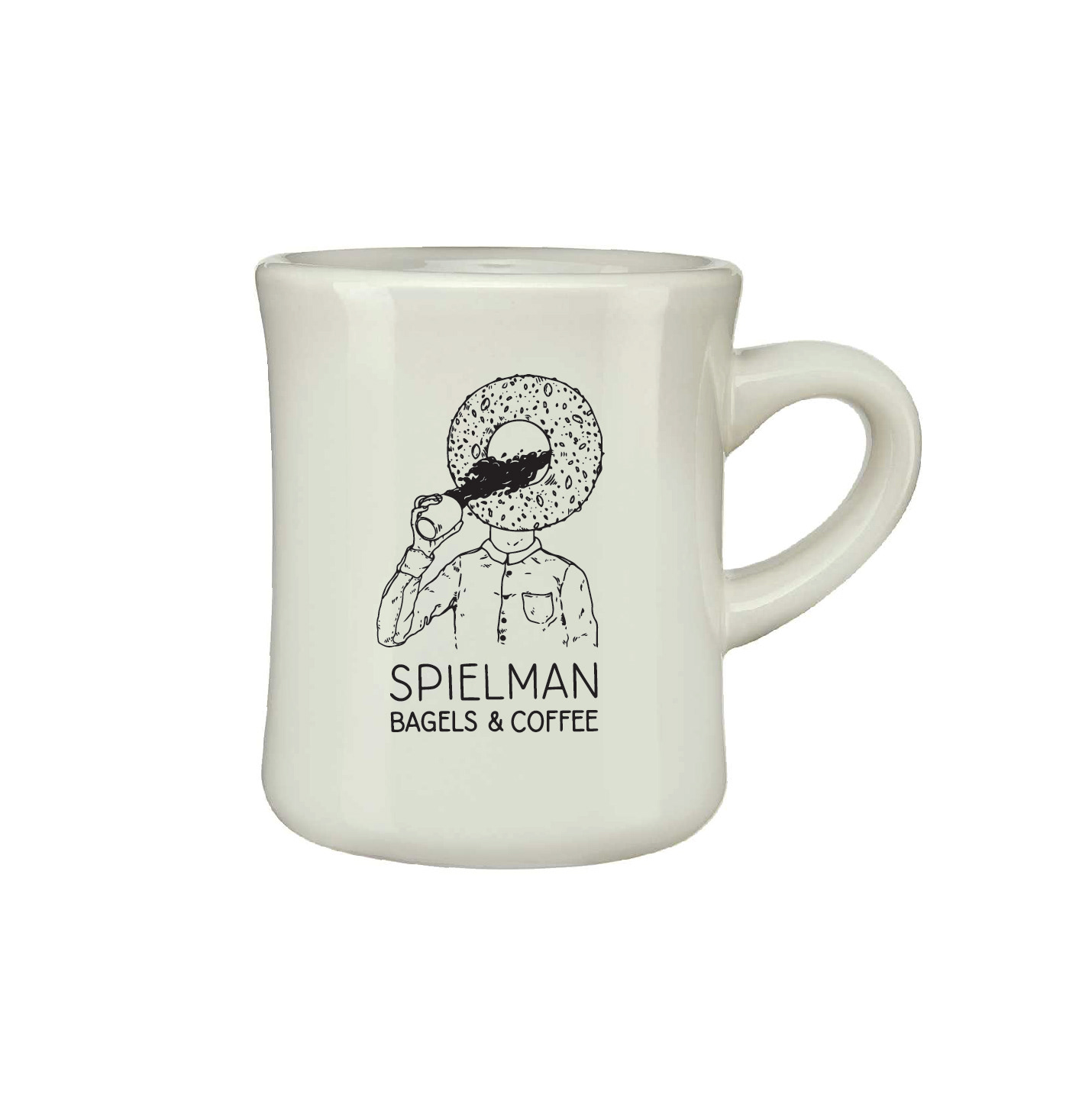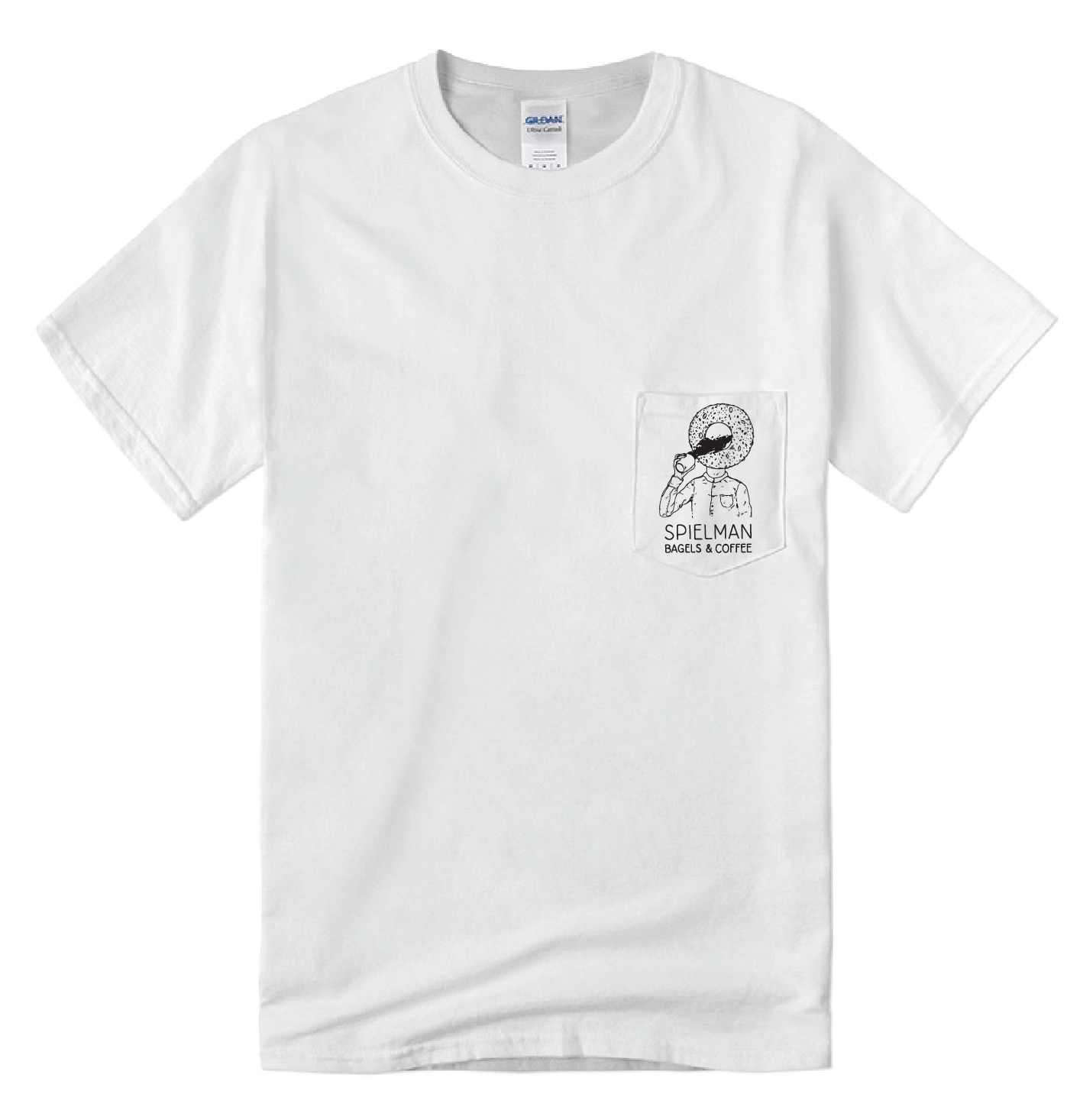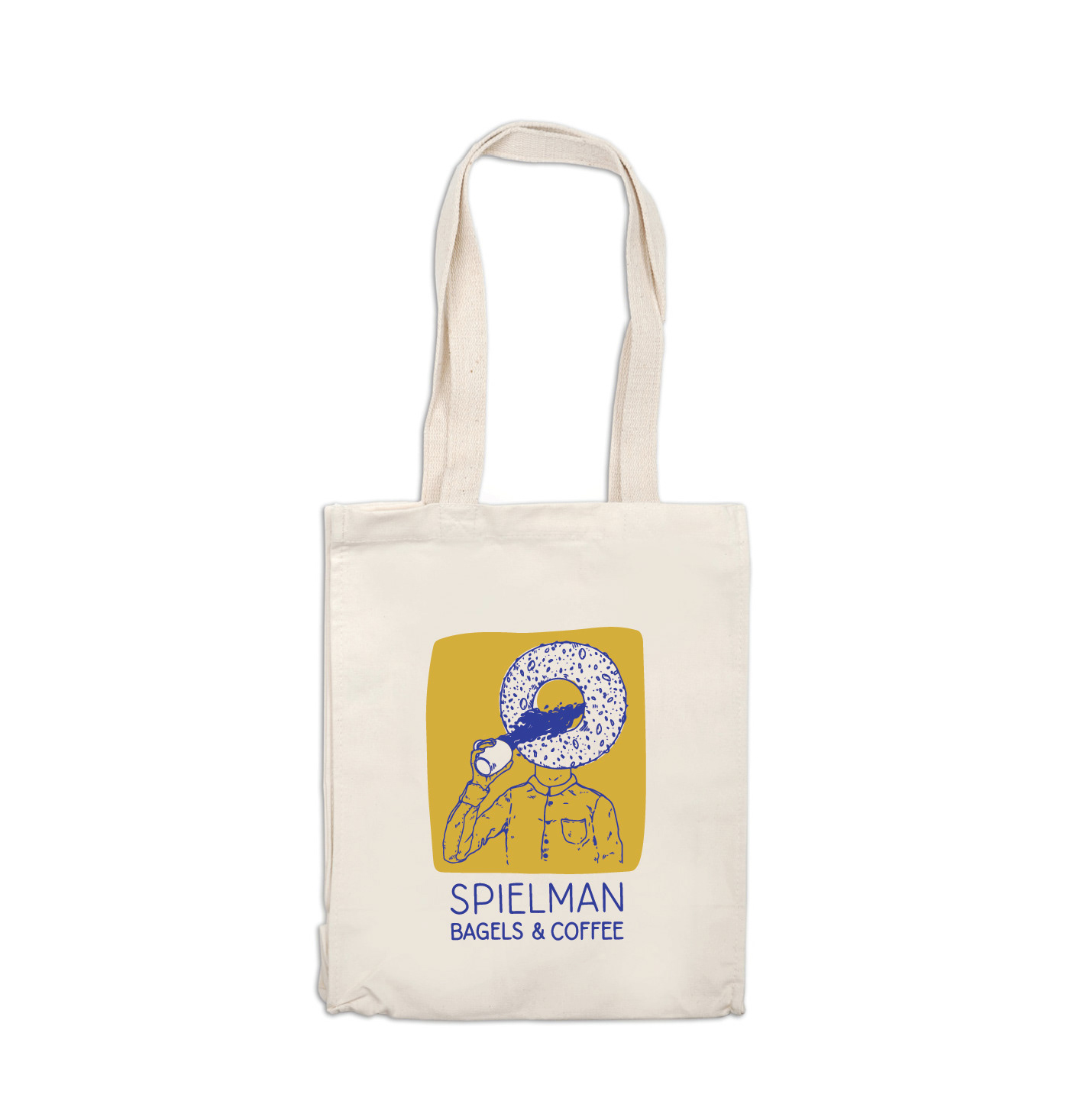 In 2018, the founder of Chevet Magazine (a Paris-based digital zine) reached out to me to create an editorial illustration for their May 2018 issue titled, Kimchi, an Essay About Simple Love. Needless to say, the inspiration for this drawing was readily available in my fridge (and very tasty).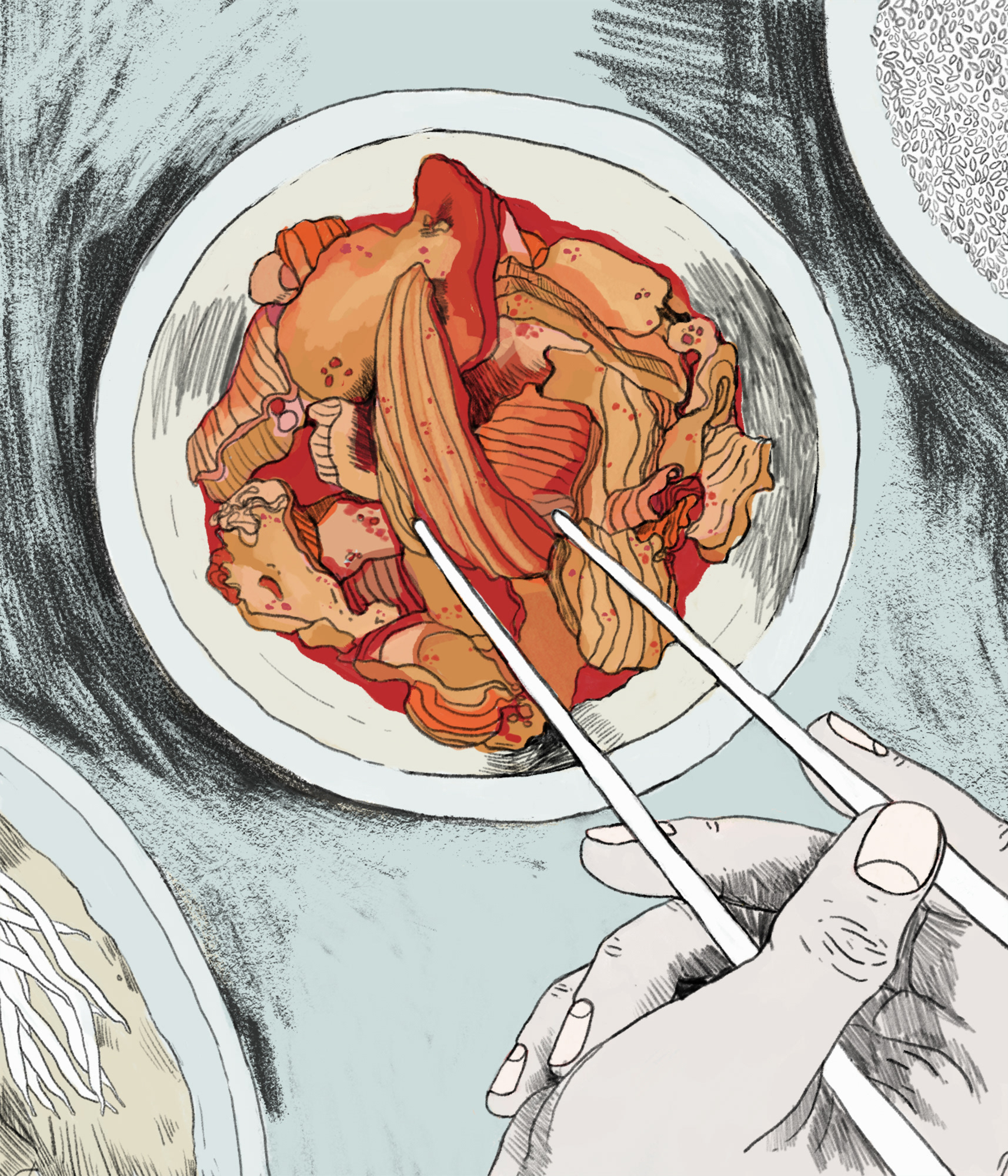 B.R. Mount Album Design
In collaboration with singer-song-writer, B.R. Mount, and another visual artist, I helped illustrate and design the front and back cover of an album. The other artist and myself were asked to each draw half of B.R. Mount's portrait (the right side being mine), the two halves with which I later assembled into a final design.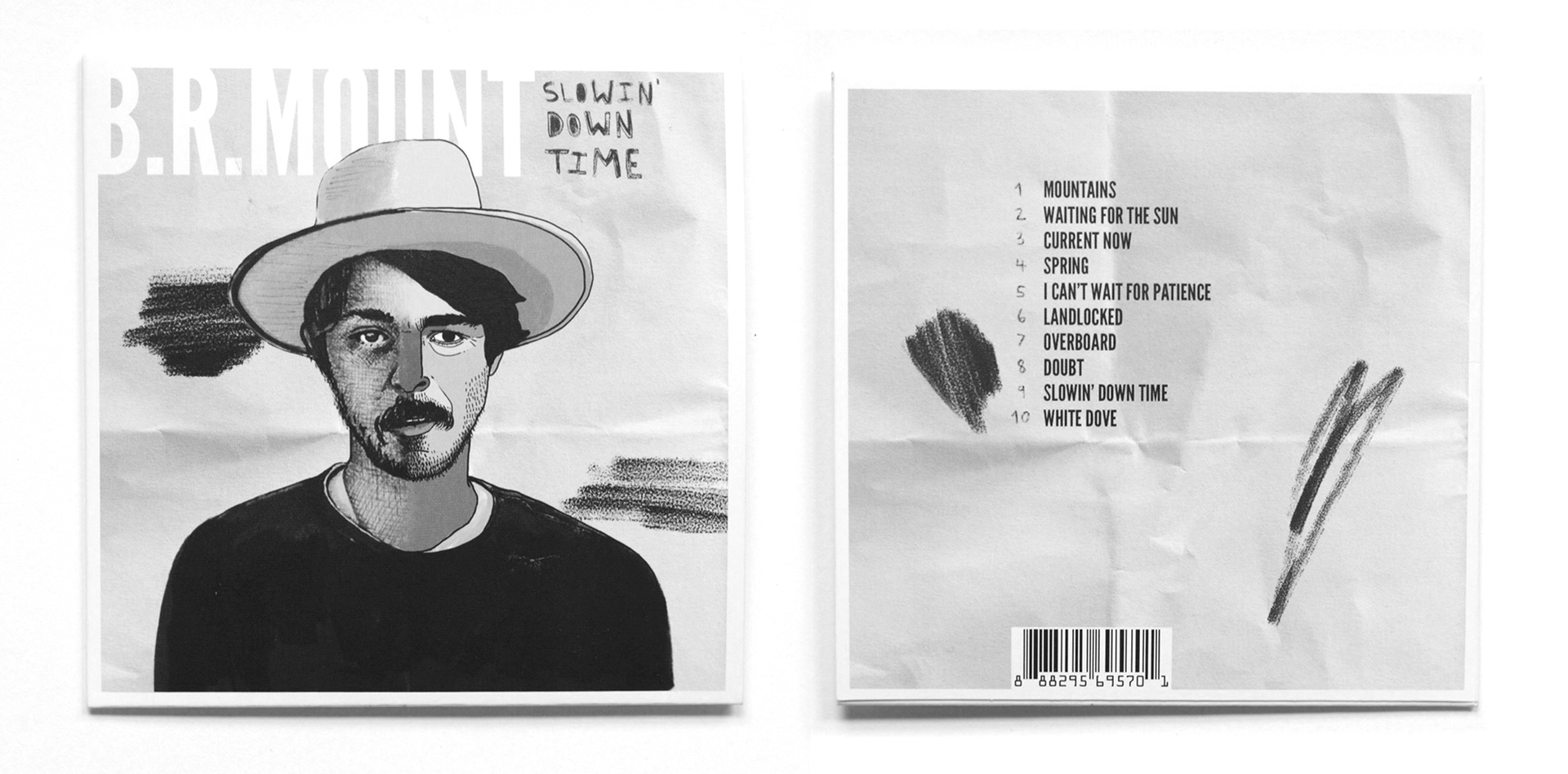 Bridge & Burn's Blog Series: Beats & Burn
Each month, Bridge & Burn showcases local Portland artists (both visual and musical) to create an album and artwork that represents the mood and feelings of that particular time in place. Over the course of several months, I was asked to create a series of illustrations in the midst of the COVID outbreak that represented the mood of quarantine-life. The artwork was featured on their social media channels and sent out as an email newsletter.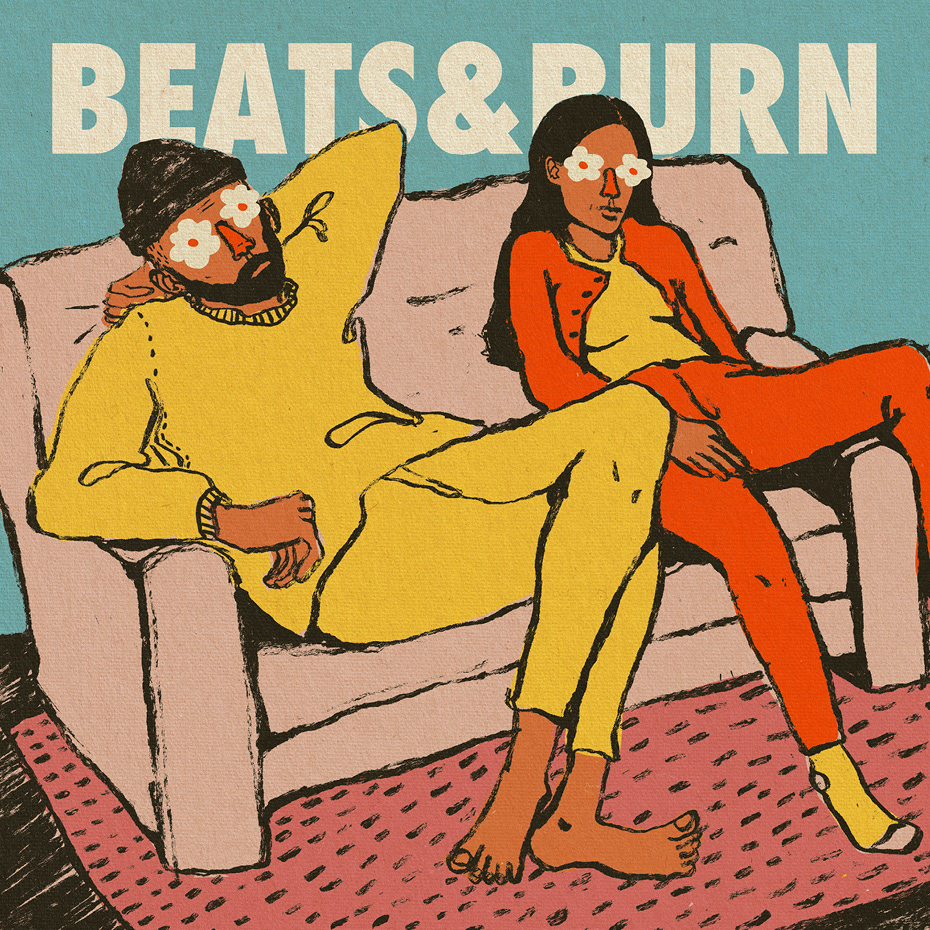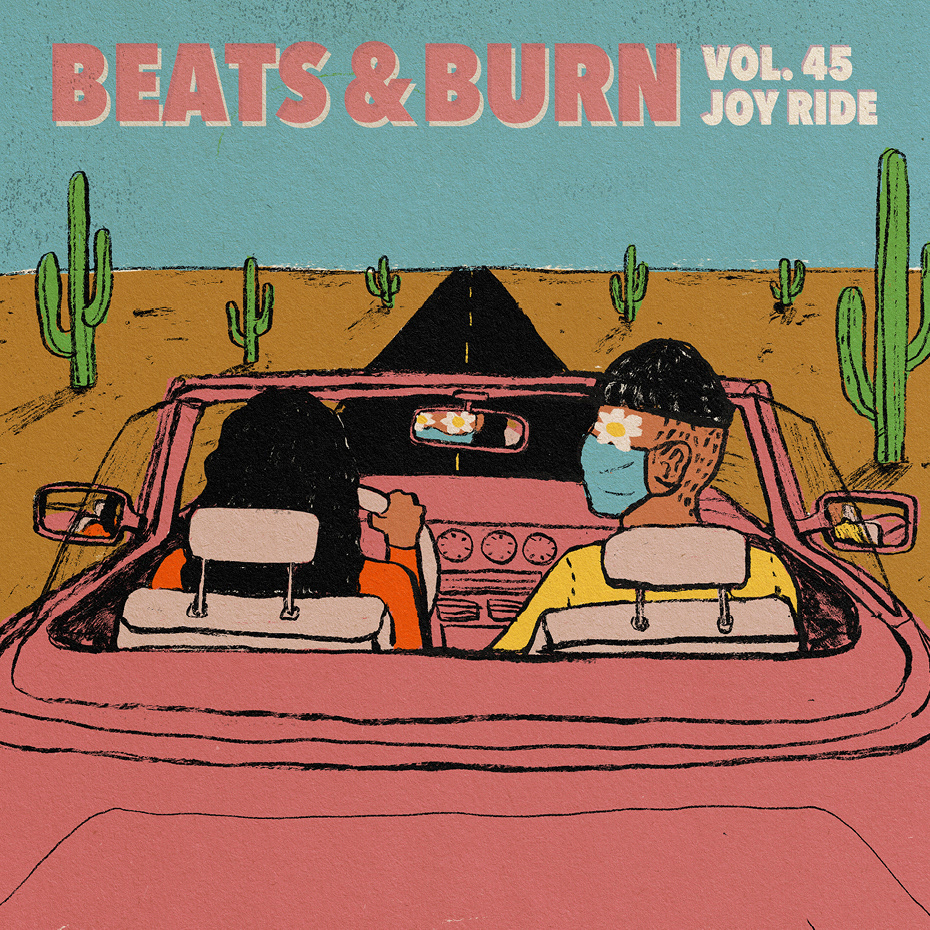 Nossa Familia Coffee
During my time with Nossa Familia Coffee, I created numerous illustrations for their website, marketing collateral, and retail merchandise.