Nossa Familia's Sustainability Report
In 2017, I created Nossa Familia Coffee's first annual Sustainability Report. With their recent B-Corp certification, and their ever-evolving commitment to environmental and social responsibility, I was approached by the owner to create a report that illustrated a large amount of data in a comprehensible and interesting way. This report was printed as 4.5x6" booklets and have since been handed out to Nossa's customers all over the globe.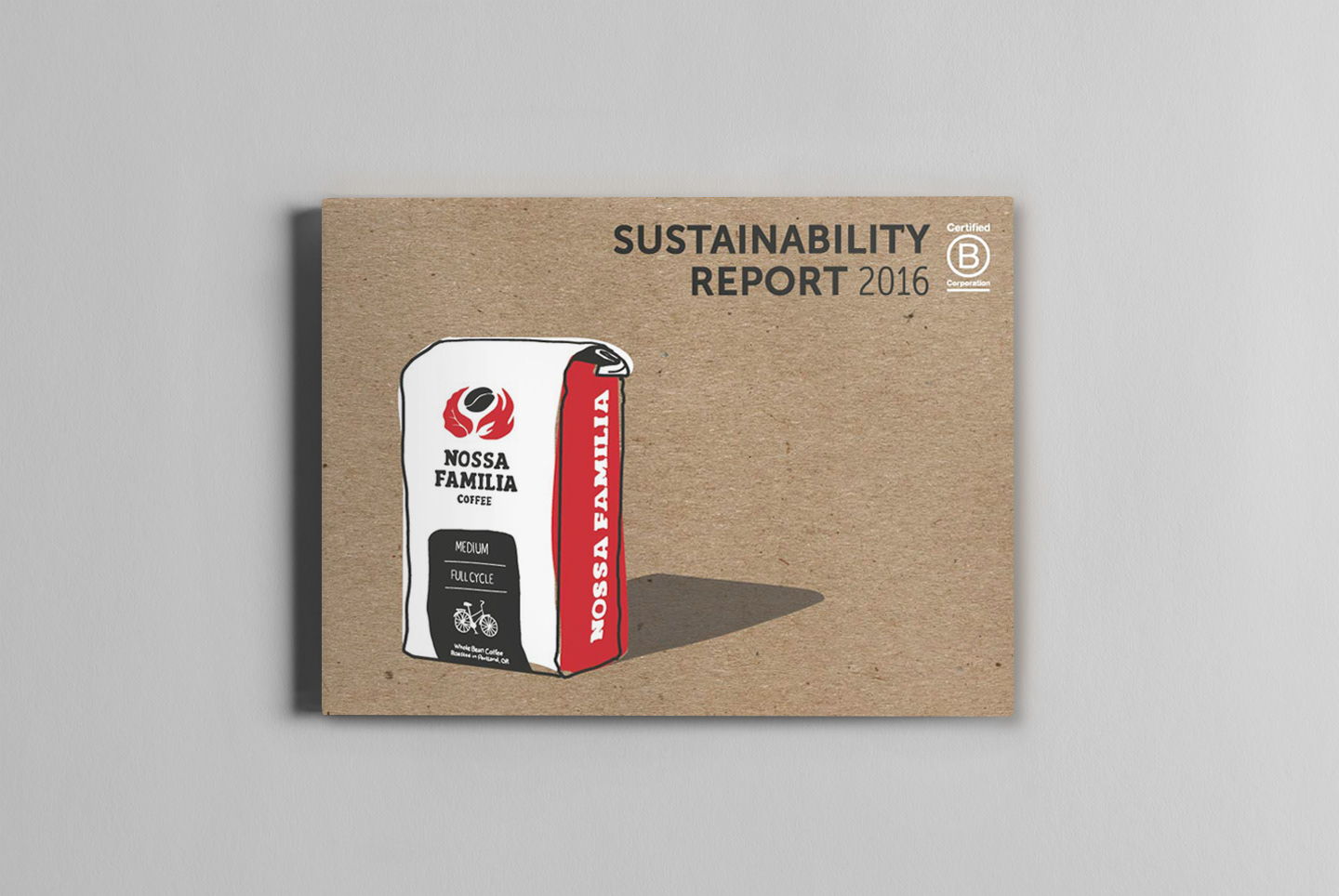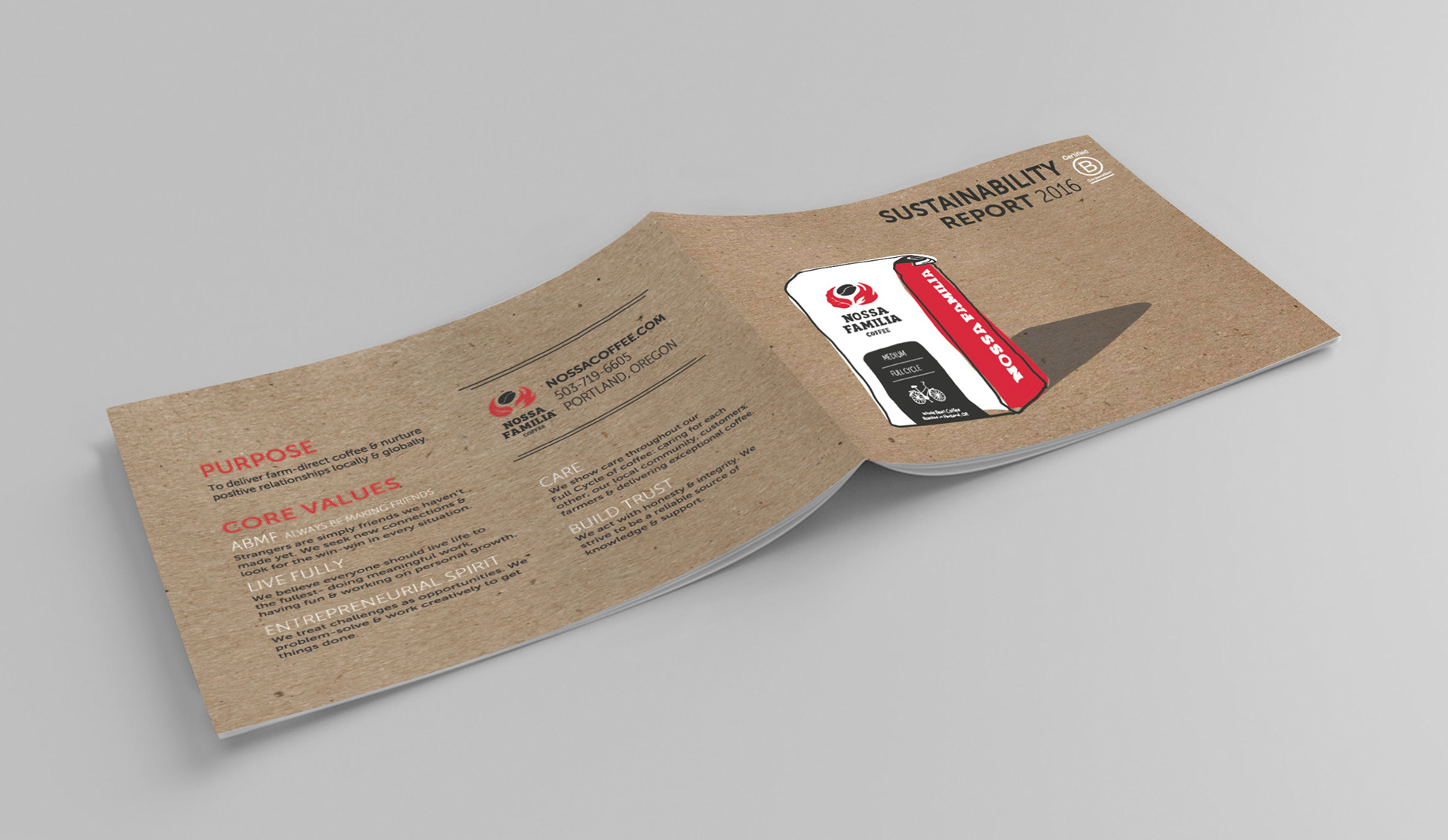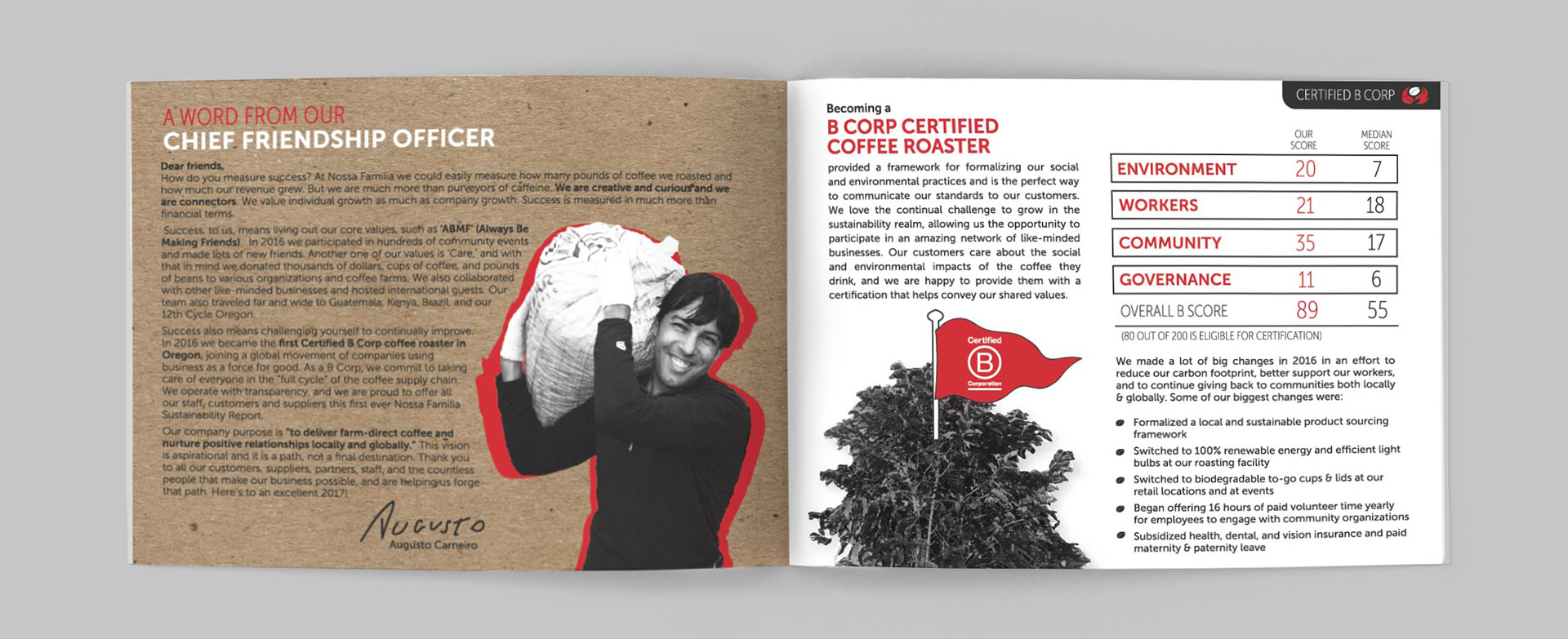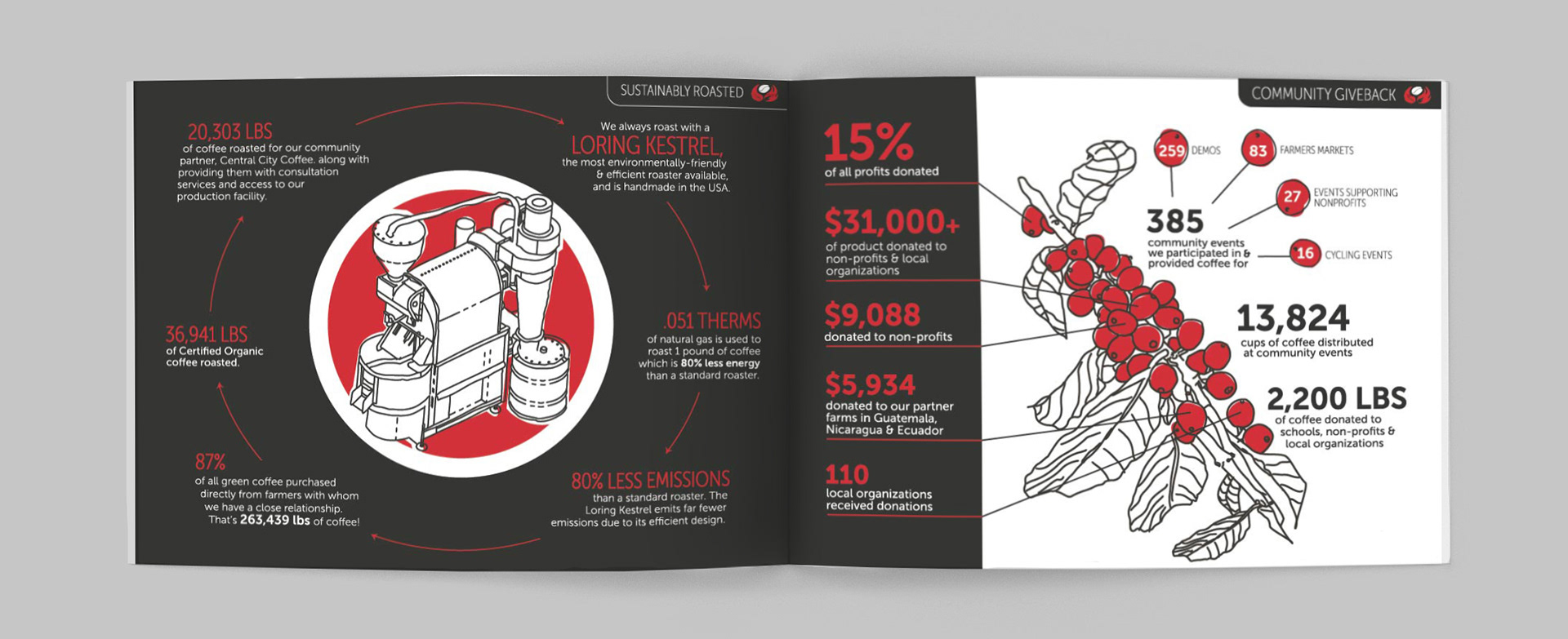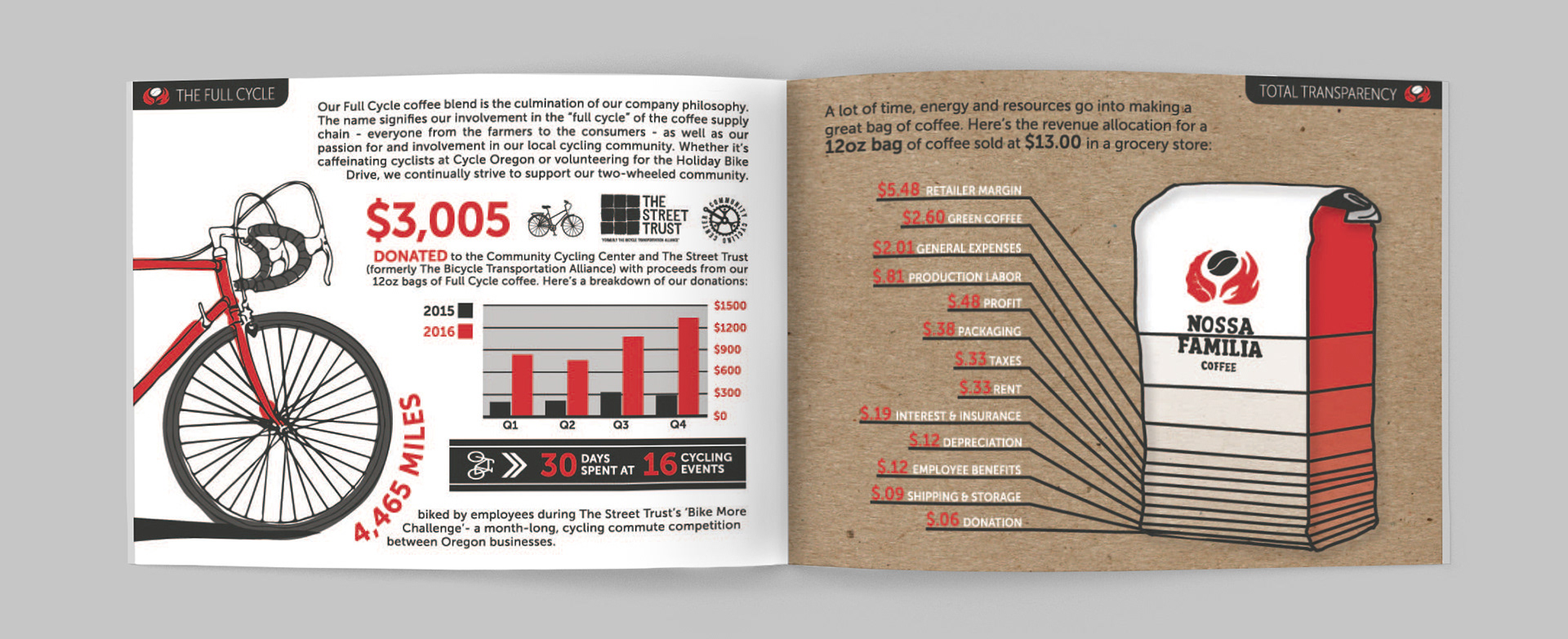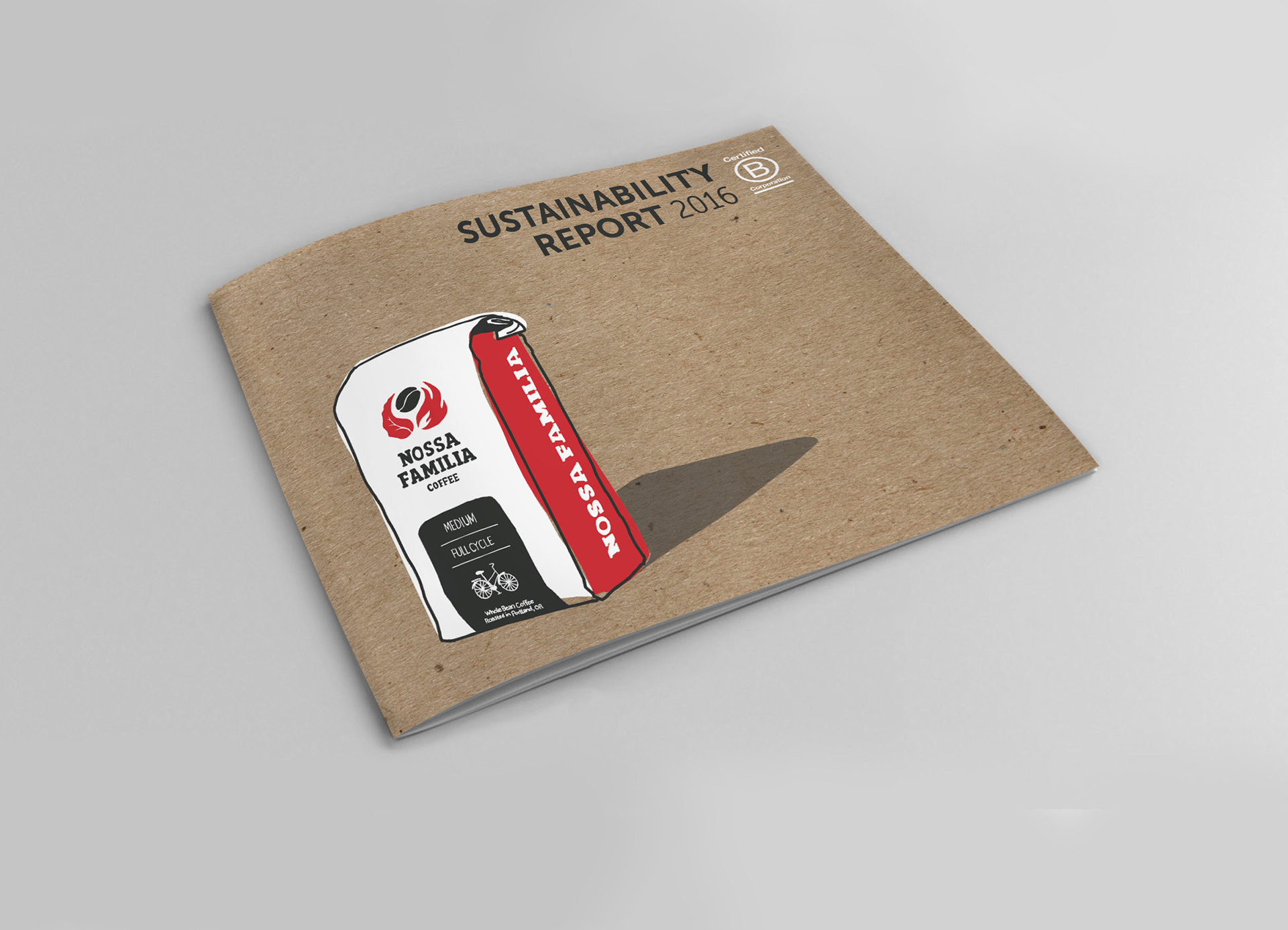 Window Vinyl for the Cafe Grand Opening
 

To announce the opening of Nossa Familia's new cafe in SE Portland, I created a 21 foot-long perforated window vinyl that covered the 19 most prominent windows of their cafe's facade. The vinyl was used to increase awareness in the area of their arrival, as well as to discretely hide the construction that took place inside.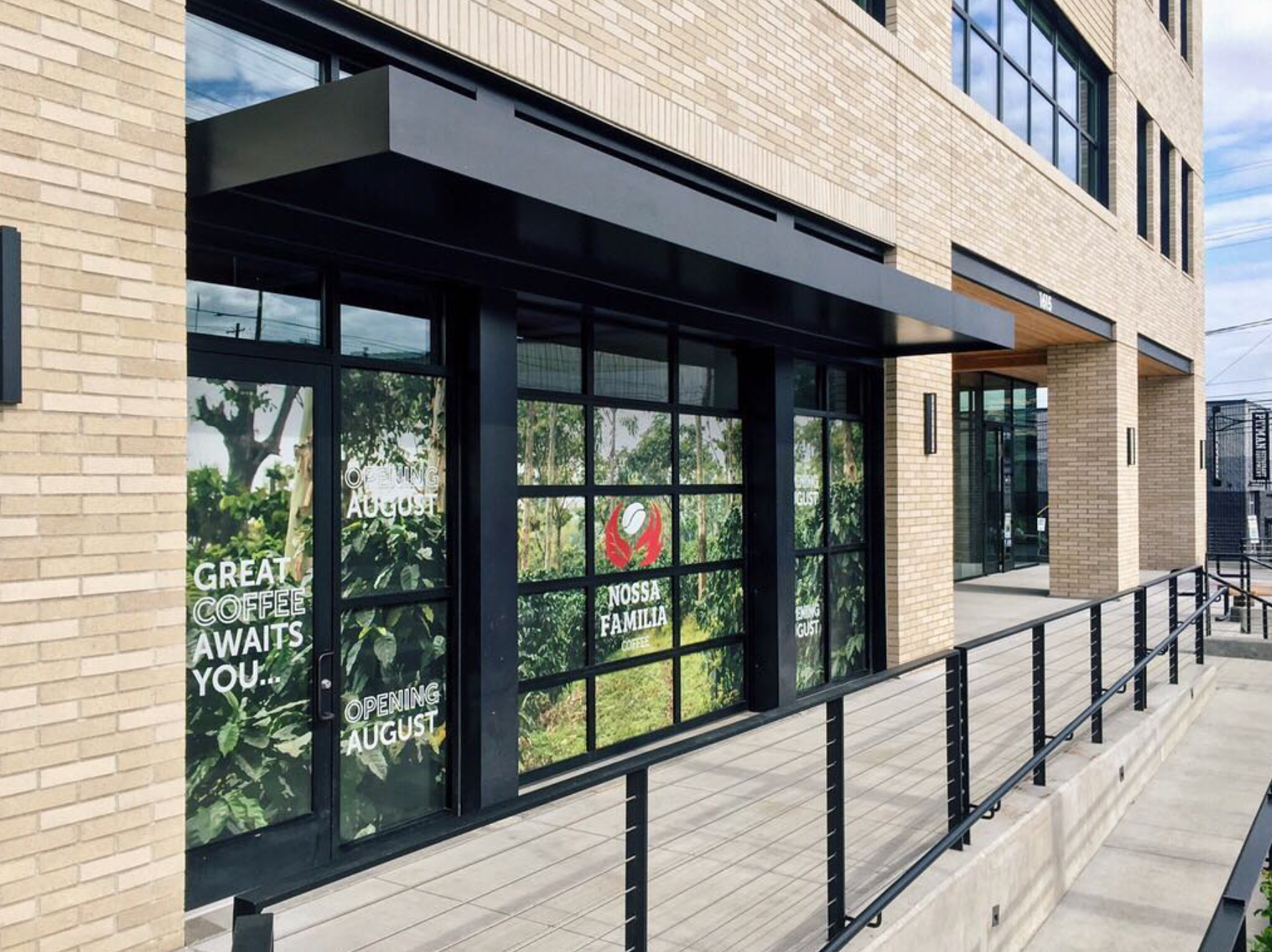 For Nossa Familia Coffee's new cafe space, I designed and illustrated the paper menus, outer sleeve, and handmade the wooden boards on which they were displayed.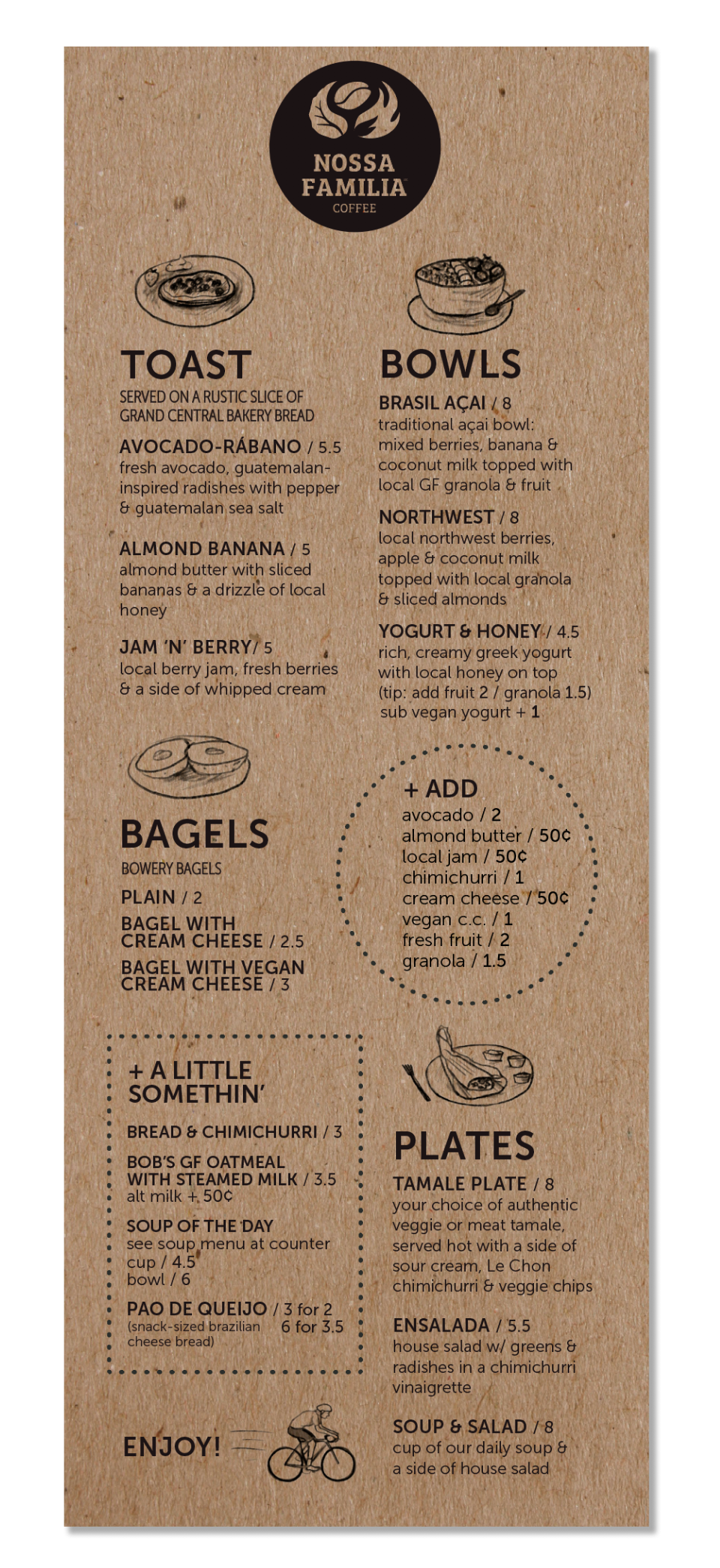 Postcard About the Company
Oversized postcards to be handed out at events, in-person demos, and included in online orders for Nossa Familia Coffee.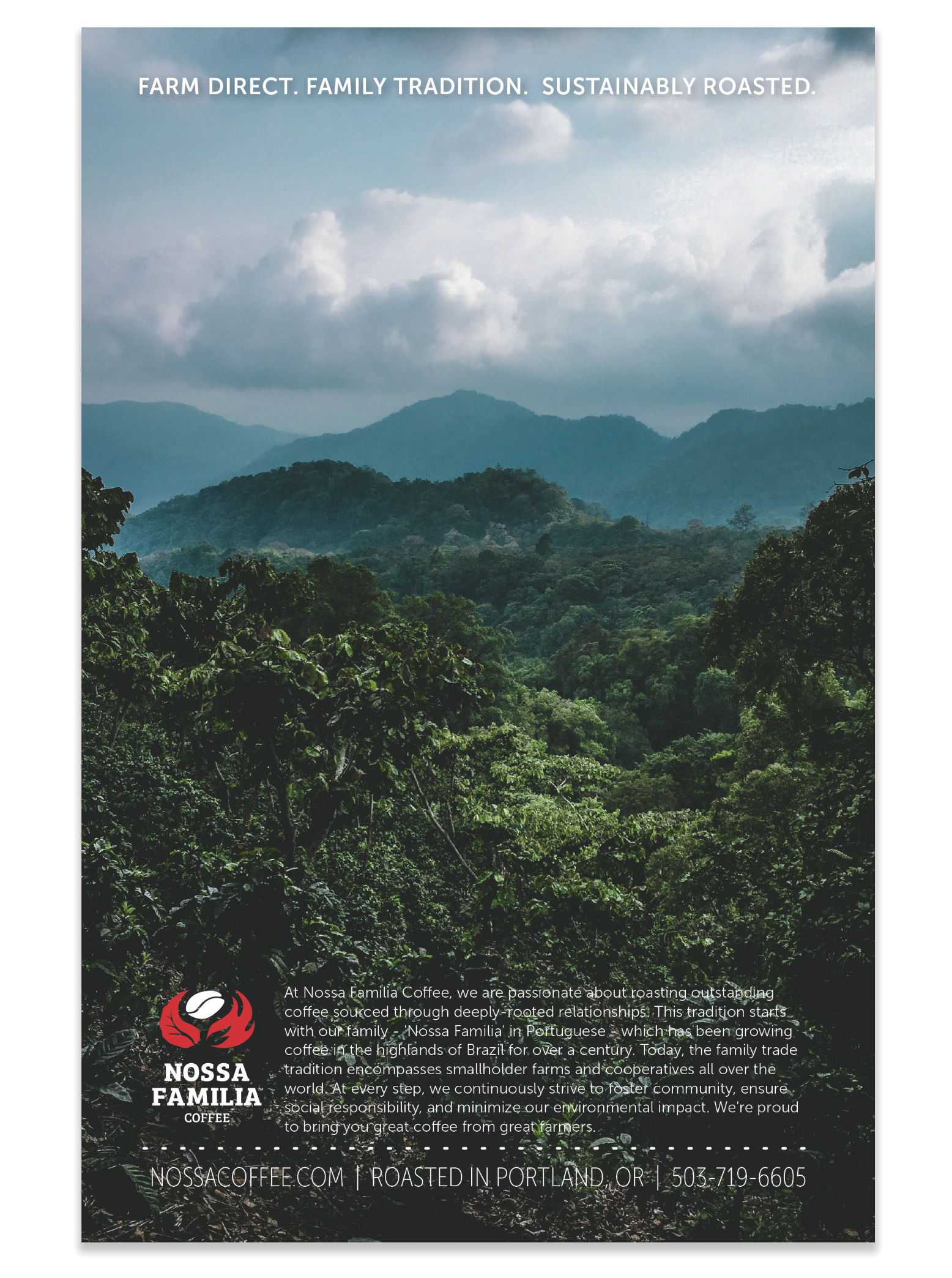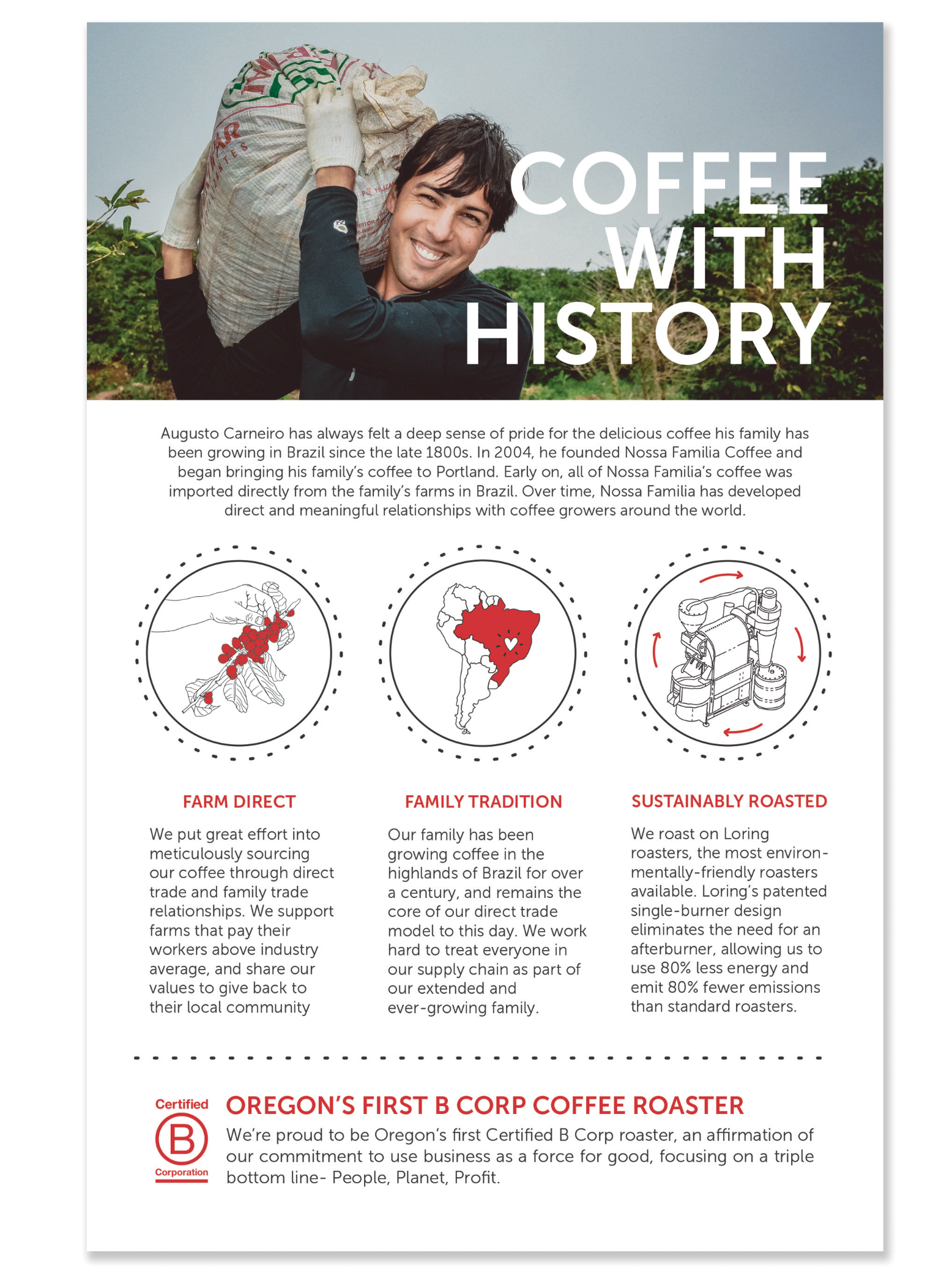 Holiday Blend Packaging + Promo
As part of an on-going giveback program each holiday season, I helped design the label, hang tag, and digital and printed promotional material to advertise the program.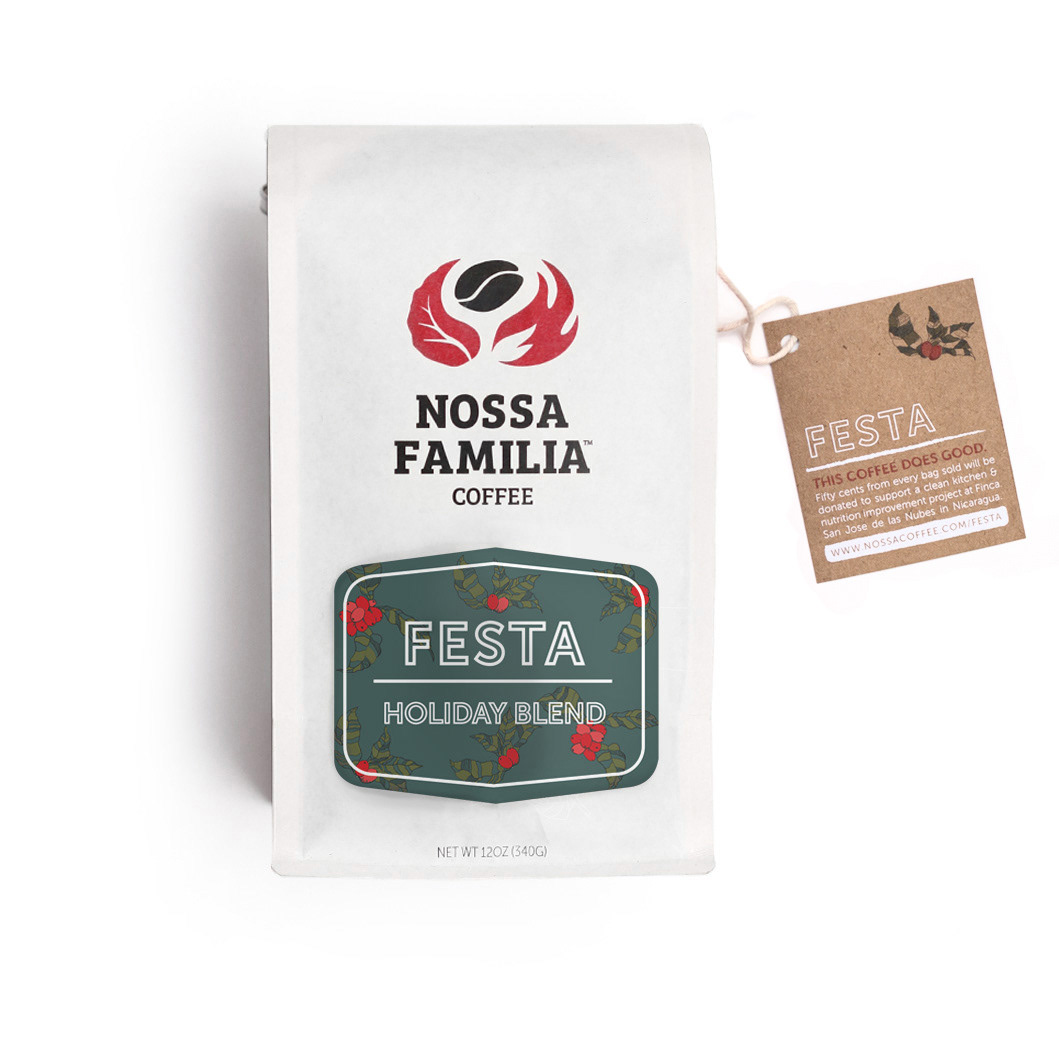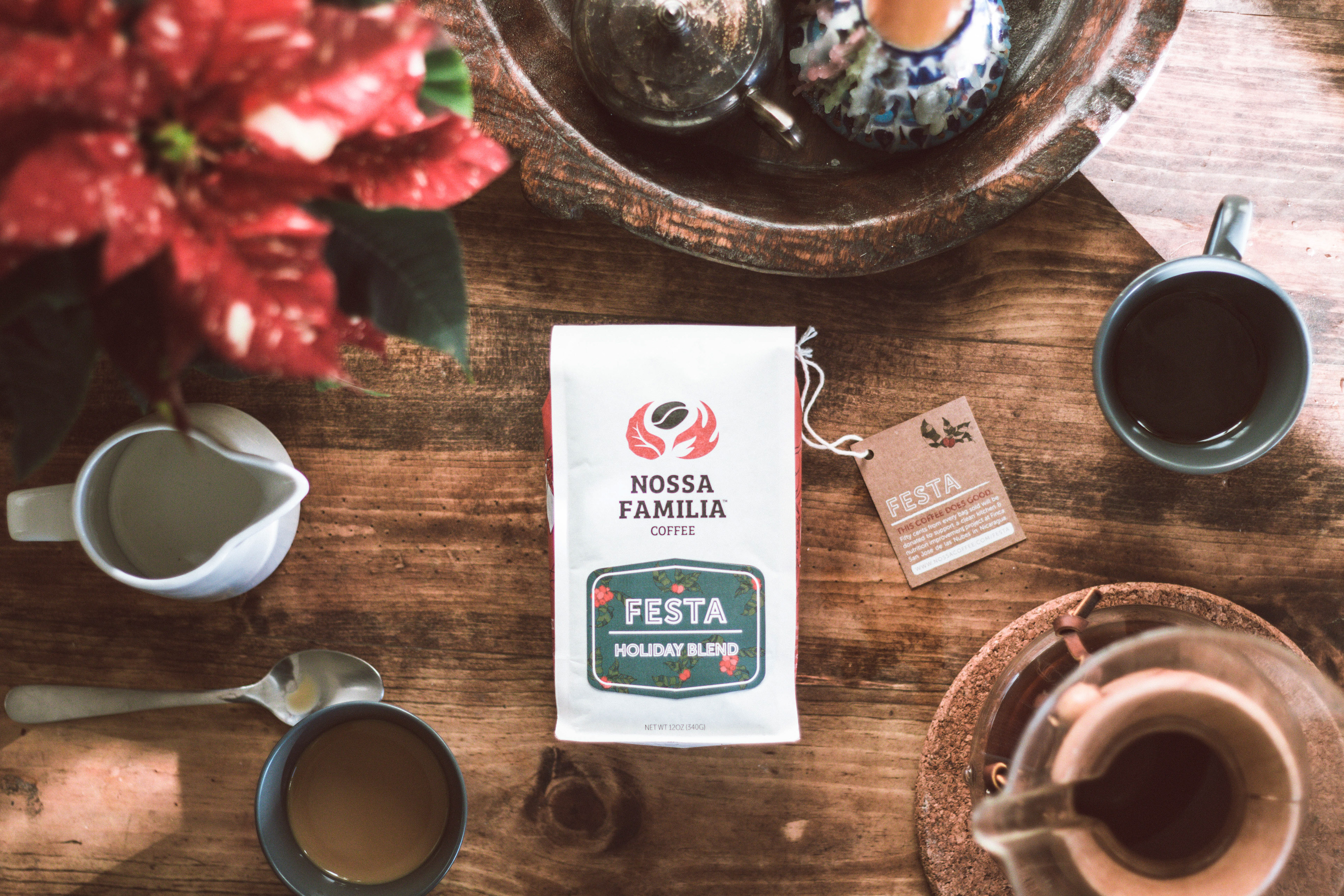 Energy Trust Conference Posters
I designed large posters for Nossa Familia Coffee's booth at the Energy Trust of Oregon conference.